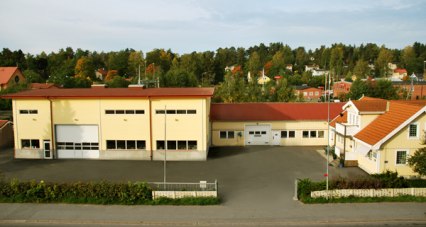 History
Kimblad Technology AB was founded in 1980 by
Mr Sven Kimblad. In the beginning Kimtech started marketing high-pressure products for water cutting from Flow Corporation. We supplied cutting heads and high pressure pumps for other machine manufacturers.

Kimtech's breakthrough for waterjet cutting came when the contours of diapers started to be cut by waterjet. Kimtech subsequently began to deliver many HP-pumps and other
HP-components to manufacturers of diaper producing machines.

During the 80's the waterjet technology was only able to cut soft materials such as diapers, paper, rubber, plastic, and thin plywood. But almost 20 years ago a new technology developed called abrasive waterjet cutting. By adding an abrasive to the waterjet we were able to cut hard materials such as metal.

In 1988 Kimtech manufactured the first abrasive waterjet machine. Since then our focus has been to manufacture and develop abrasive waterjet machines.

The latest Kimtech machines are the result of continuous development and extensive experience in the field. Kimtech machines lead the way in cutting-edge technology, reliability, and precision.